How Much Weight You Should Gain During Pregnancy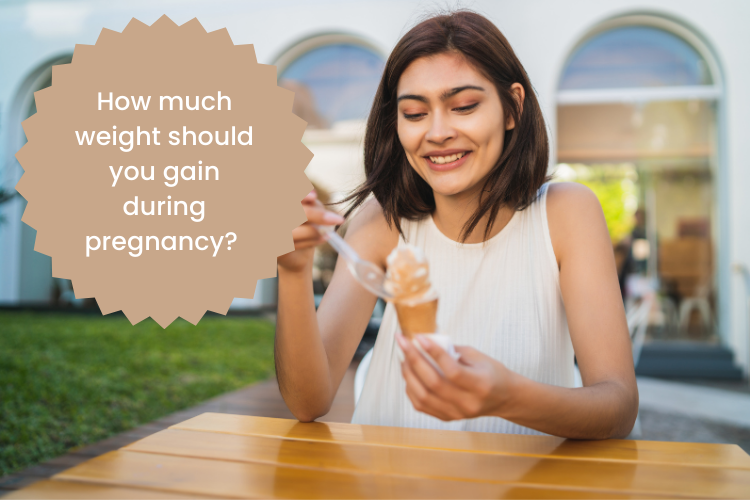 I know many pregnant women who are curious about the weight that they should gain during their precious journey! Let's dive into one of the most famous topics in pregos agenda!
"Current guidelines suggest that the amount of weight you gain during pregnancy depends on your pre-pregnancy weight and body mass index (BMI)."
For example, if you were underweight before getting pregnant you need to gain more weight compared to someone who has normal BMI. Here are the recommended weight gain ranges for pregnant women:
Underweight, BMI <18.5 kg/m2 : 28-40 pounds Normal weight, BMI 18.5-24.9 kg/m2 : 25-35 pounds Overweight, 25-29.9 kg/m2 : 15-25 pounds Obese, 30 kg/m2 or higher : 11-20 pounds
OR
1 lb/month during first trimester 1 lb/week during second and third trimester
Reminder: There is no "one size fits at all" in pregnancy nutrition as well as other nutrition-related concerns.We should know that we are all unique with our bodies, needs and preferences.
"Any restricted diet during pregnancy should be off the table in this journey."
We all want our babies to be healthy and happy when they are growing inside of us. So, we should not stress ourselves about eating less or cutting on carbs unless otherwise suggested by our healthcare providers.
"Make sure you have your dietitian by your side for healthy pregnancy"> We loved with a love that was more than love
It is important to talk to the registered dietitian to set your own weight gain goals along with healthy custom meal plans for a happy and healthy pregnancy.
If you are expecting, feel free to join my FB group where we share our current and previous experiences with other mom-to-be's!
Sending love to you and your babies,
DNY