Mediterranean Style Chickpea Salad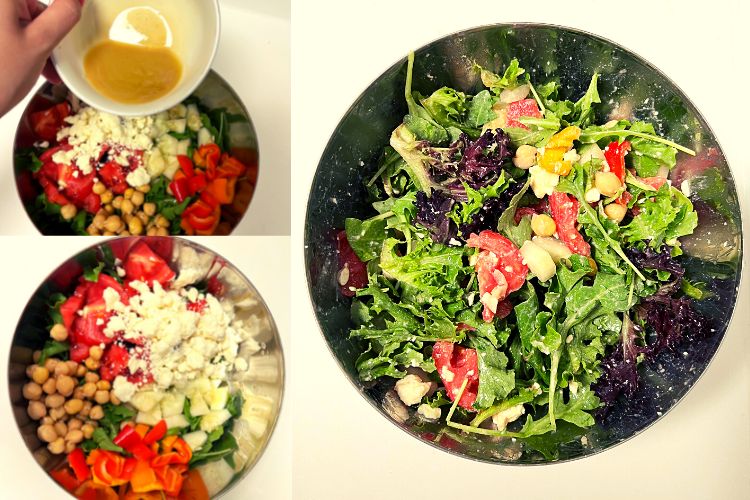 Dietary notes: Vegeterian, Gluten Free
Serves: 1
Ingredients
2 cup spring mix, triple washed

½ can garbanzo chickpeas, washed and drained

1 small bell pepper, chopped

1 medium tomato, cut into cubes

1 medium cucumber, chopped

3 oz feta crumbles
For Dressing:
1 tsp olive oil

1 tsp tahini

1 tbsp lemon juice

pinch of salt
Instructions
1-Make the salad: In a large bowl, toss all together greens, chickpeas, tomatoes, cucumber, bell pepper and feta.
2-Make the dressing: In a jar fitted with a lid, combine olive oil, tahini, lemon juice, and salt. Close the jar and shake until emulsified.
3-Combine salad and dressing and mix well.
PS:If you want to add more Mediterranean vibe you can add 5-6 pitted green olives to your salad.
ENJOY!
Stay healthy and shine!
Love,
M
Let's connect: Instagram @dietitianny; Twitter @dietitianny; Facebook @MerveCiray