Gluten-free Baked Oatmeal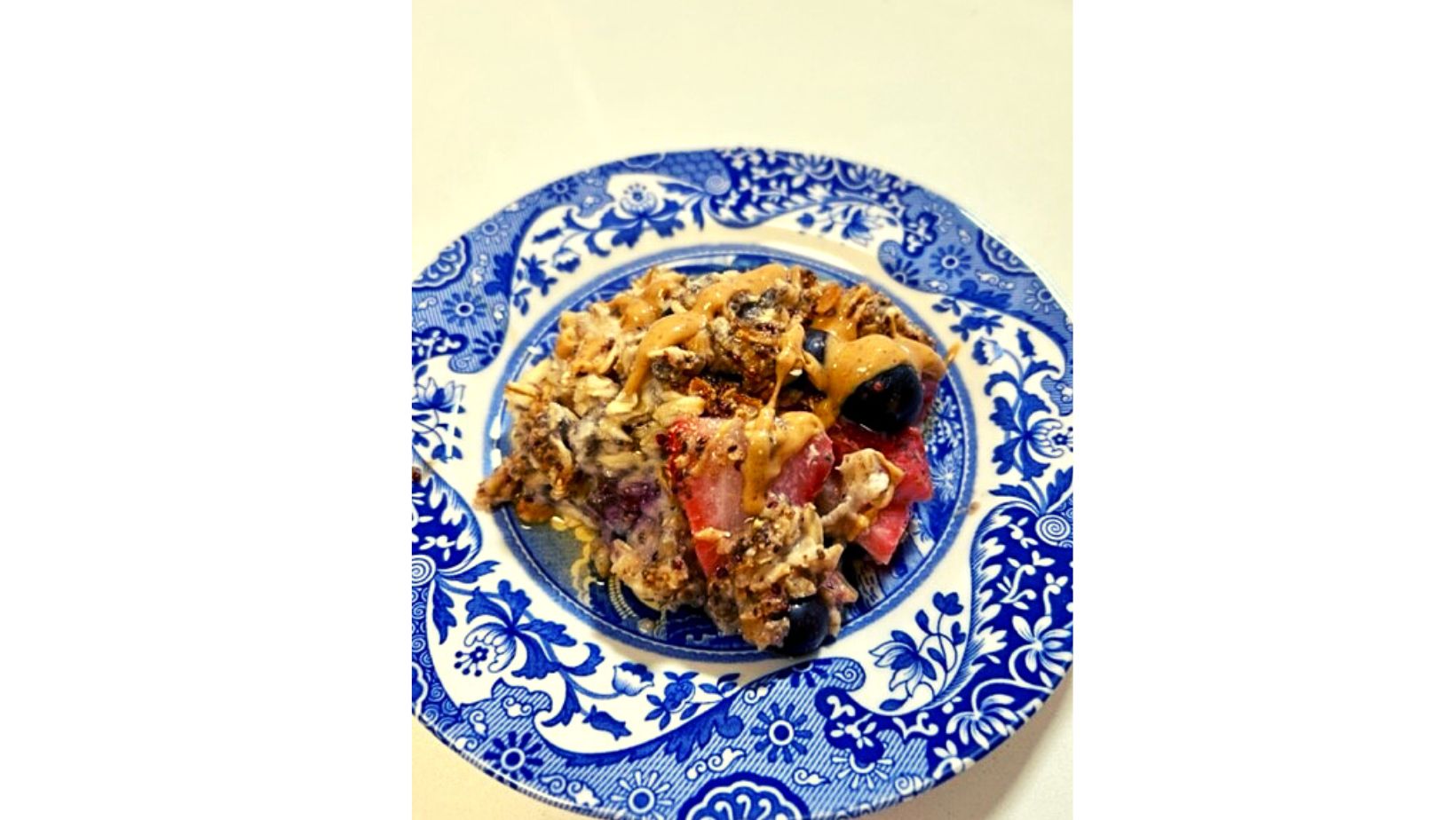 Dietary notes: Vegeterian, Gluten Free
Serves: 9
Ingredients
2 small or 1 large ripe bananas
1 cup gluten-free rolled oats
1 tablespoon chia seeds
1 cups of choice of milk (I used lactaid)
1 cup fresh or frozen mixed berries (I used fresh berries)
2 tbsp 100% peanut butter or any nut butter
½ teaspoon cinnamon
Cooking Spray (I used Avacado Oil)
Equipment: Ceramic or pyrex dish (square; 8x8 inch or rectangle; 8x11 inch both works!) One Fork
Instructions:
1- Preheat the oven to 350F.
2- Spray the baking pan.
3- Mash the bananas in baking pan with a fork.
4- Add the oats on top, then chia seeds and cinnamon.
5- Pour the milk and add the peanut butter.
6- Mix with a fork.
7- Finally add the berries on top and bake for 25 minutes or until the middle is almost set.
PS: If you like it crispy you can bake until the oats turn golden brown or for 30-35 minutes.
If you try this or my other recipes, please tag me on Instagram @dietitianny
ENJOY!
Stay healthy and shine!
Love,
MC