Prenatal Vitamin Checklist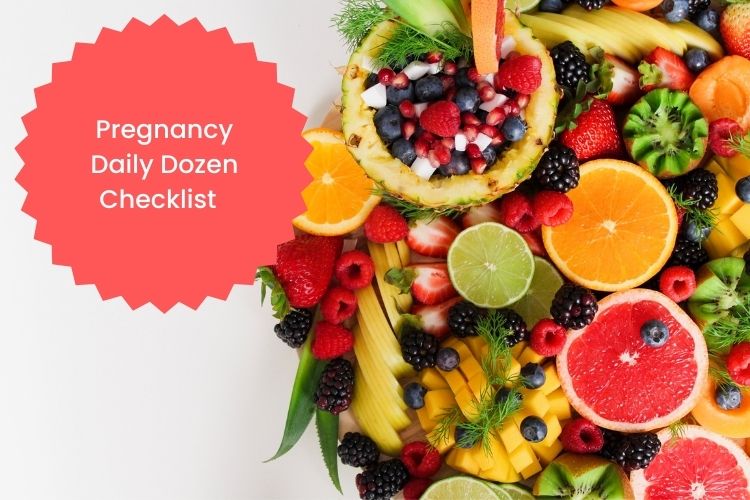 Are you sure you are getting enough while you are expecting?
Prenatal Supplement Checklist
Folic Acid(folate):at least 400-600 mcg not more than 1,000 mg
Vitamin A4,000 IU(800 mcg)*
Calcium: 250 mg (Daily 1,200 mg) - more than 250 mg interfere with iron absorption
Vitamin D: at least 400 IU
B6:2 mg
Iron: 30 mg
Vitamin C: 50-80 mg
Zinc: 15 mg
Iodine: 150 mcg
Daily Recommended Intake for the following vitamins: -DRI*:Vitamin E: 15 mg; Thiamin: 1.4 mg; Riboflavin: 1.4 mg; Niacin: 18 mg and B12: 2.6 mg
*Some prenatals include 2-3 times more of these vitamins
In addition, a 200 mg DHA supplement is recommended for baby's brain development especially at the last trimester.
Mg - find details inmy previous postregarding everything you should know about Mg supplements.
Check in with yourself if you are already getting enough vitamins and minerals.
This blog provides general information and discussions about health and related subjects. The information in this or other posts are not intended to give you medical advice or should not be substituted with medical advice. Please see your health care provider for individualized treatment plans and recommendations.
If you are expecting, feel free to join my FB group where we share our current and previous experiences with other mom-to-be's!
Stay healthy and shine with your baby!
Love,
DNY
Let's connect: Instagram @dietitianny; Twitter @dietitianny; Facebook @MerveCiray